In loving memory
| | |
| --- | --- |
| | Robert 'Bobby' Sengstacke |
Officers and members of the Chicago Alliance of African American Photographers (CAAAP), Share warm stories and say goodbye at the Homegoing memorial service for one of CAAAP's conerstone members, Robert Sengstacke.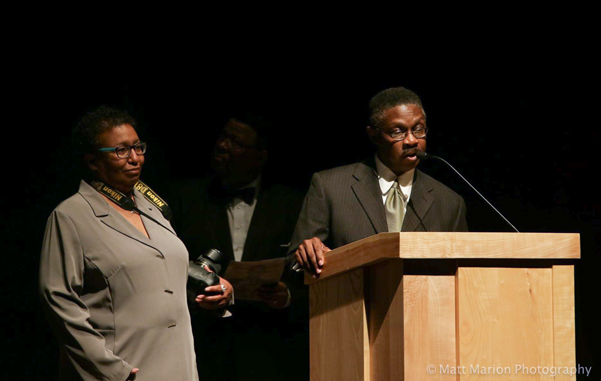 Pictured: Past President - Foster Garvin, Secretary - Abena Sharon Dale
Photo by Matt Marion Gibson IV
JAVET M. KIMBLE
CAAAP remembers Javet M. Kimble. A trailblazer, a visionary, a shining star in the world of photography in Chicago. Javet M. Kimble made his transition in December of 2015. The next issue of the JOURNEY Magazine will pay tribute to our fellow CAAAP member.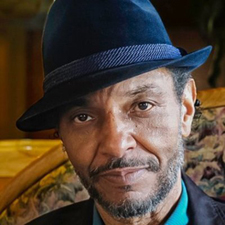 We are sad to announce the passing of CAAAP members Ms. Rosalind Glanton and Mr. Rudy Hudson in 2010
| | |
| --- | --- |
| Rudy Hudson | Ms Rosalind Glanton |
| | |
CAAAP CELEBRATES THE LIFE OF DR. MARGARET BURROUGHS
We are sad to announce the passing Dr. Margaret Burroughs. Mayor Richard Daley said: "Through her artistic talent and wide breadth of knowledge, she gave us a cultural gem, the DuSable Museum of African American History. But she herself was a cultural institution
Dr. Margaret Burroughs

Margaret Burroughs was born in St. Rose, Louisiana, on November 1, 1917, and moved with her family to the South Side of Chicago in 1922. Burroughs studied at Englewood High School and also attended George Neal's art classes. Her earliest involvement in political activism began when she and classmate Gwendolyn Brooks joined the NAACP Youth Council. She studied at Chicago State and became an art teacher at DuSable High School. She married fellow artist Bernard Goss in 1939, and their coach-house flat became a social center, dubbed "little Bohemia," for a wide and interracial circle of friends and colleagues. Burroughs worked tirelessly to establish the South Side Community Art Center which opened in 1940 and became the youngest member of its board. She also studied at the Art Institute of Chicago and received her MFA in 1948. During her travel to Mexico she studied at the Esmerelda School of Art and Taller de Grafica under Leopoldo Mendez, a prominent printmaker of the Diego Rivera circle. The Mexican muralists use of social commentary inspired her work. Burroughs worked in many mediums, showing special facility in water colors and linocut print-making. She is also an accomplished poet and author of children's books. In 1961, with second husband Charles Burroughs, she founded the DuSable Museum of African American History in Chicago.